Brrr… there's a chill in the air and we've cranked the heating up a notch, poured ourselves another cup of peppermint tea and we're thinking about making another casserole for dinner tonight…
Let's cheer ourselves up with some ditzy Spring florals – and maybe next week we might actually get to wear them…
– The Henrietta Floral flats from French Sole: add a touch of blossom to your toes, without actually having to bare them. These luxe leather flats come in baby pink or bluebell blue and have a teeny, elegant heel…
– The Kensington Porcelain Blue umbrella by Fulton – let it rain, who cares, we'll be twirling this floral brolly…
– The Floral Grey Scarf from The White Company – who says floral can't be monochrome? This one is super chic and made from merino, so gives enough chill cover for an alfresco glass of wine in a pub garden.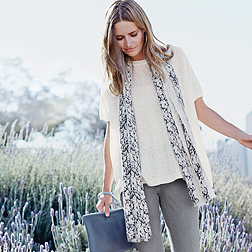 – The Francesca Jacket in Ivy Botanical by Boden: no one does florals like Boden, and this boxy jacket looks great with jeans and a white tee – or dress it up with a tea dress and pearls!
Rosie for Autograph Silk French Knickers: add blooms to your bloomers with these lovely silk panties from M&S.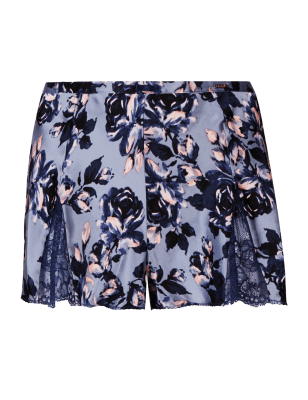 And finally, spritz a little Springtime scent; we're loving the Gucci Flora Garden range – especially the new Generous Violet one.