Worried that gathering the girlfriends for a Shower will result in a downpour of gifts that are something of a damp squib?  Bring yourself some sunshine by way of this wishlist…
IOU's: whether it's the promise of a night out with your bestie, a couple of hours babysitting or even 'I owe you cleaning the oven', get a beautiful set of cards, envelopes and a box, each write an IOU vow in your best cursive writing and tie them up with ribbon.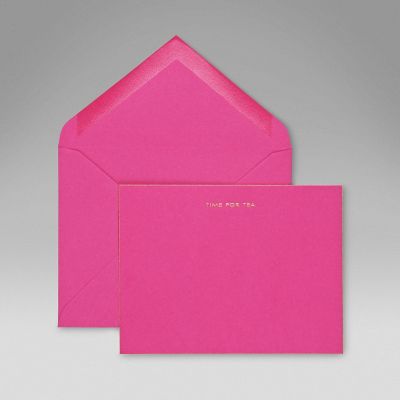 Book Club: Stock up a library for the new arrival by each bringing a children's book. We love this tree bookshelf too by Shawn Soh.
Circle of Love bangle: we've all seen jewellery personalised with children's names, but how about something bearing the names of your gang of Pink Ladies? Order from Babes with Babies.
Anti Boredom Kit: we all know babies don't always arrive on time, so how about making those last few days/weeks a little more bearable with a big bag of trashy mags, box sets and bubblebath?
A super luxe changing bag: the cream of the crop has to be a Pacapod; so cleverly created for busy lifestyles – and we love the leather Firenze for sheer style and the new Idaho for its Boho chic (Editor's tip: sneak a lovely red lippy into the inner pocket of this one, Chanel's Rouge Allure in 'Pirate' seems a perfect match)