One of our writers came in the other day smelling like a balmy hot day on a Summer holiday.
'Are you wearing India Hicks?' I asked… 'No,' she laughs ',but you'll never guess…'
Turns out her beautiful scent was Indian Night Jasmine, from the Body Shop's Voyage collection! Yes – the Body Shop, formerly known for White Musk and Dewberry… This was warm and rich – and apparently only £18.99!
It's funny. Holidays (or airline trips anyway) often force us to buy a small (maybe something new, maybe a cheapie) fragrance to pack in our handbags… But I think holidays also change our olfactory perception for a short while, urging  us to seek divine holiday aromas such as lavender, orange blossom, Moroccan rose… coconut even…
We're currently loving these picks…
Ted Baker Purse Spray in 'Lyla' with Bergamot and Peach is sweet but surprisingly classy, and the bottle will last a fortnight away…
Or if you prefer a floral, try L'Occitane Arlesienne in a 7.5ml bottle, blending rose, violet and saffron – this is the fragrance for Aries, apparently.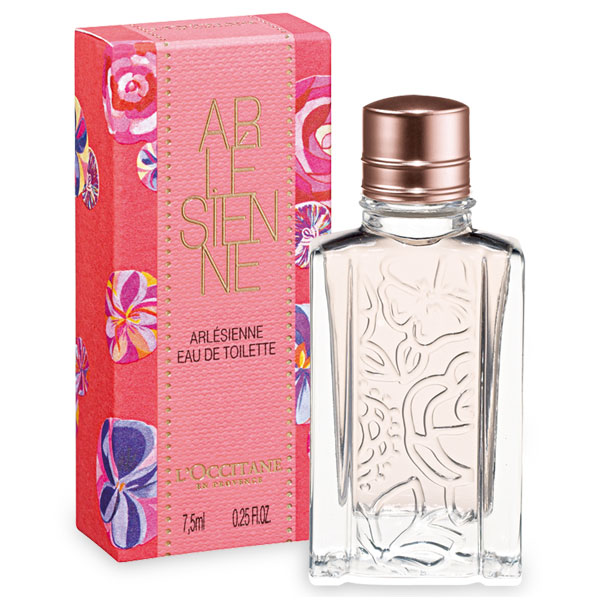 And don't forget the ultimate Island girl, India Hicks and her gorgeous fragrances. We love 'Spider Lily' – wild and intoxicating – and actually unmissable.